Senior High - Grades 10-12 (in the fall 2022)
July 24-29, 2022| $235† | Directors: Rachel Miller & Isaac Entz
For those who will be in grades 10 to 12 (in the fall of 2022).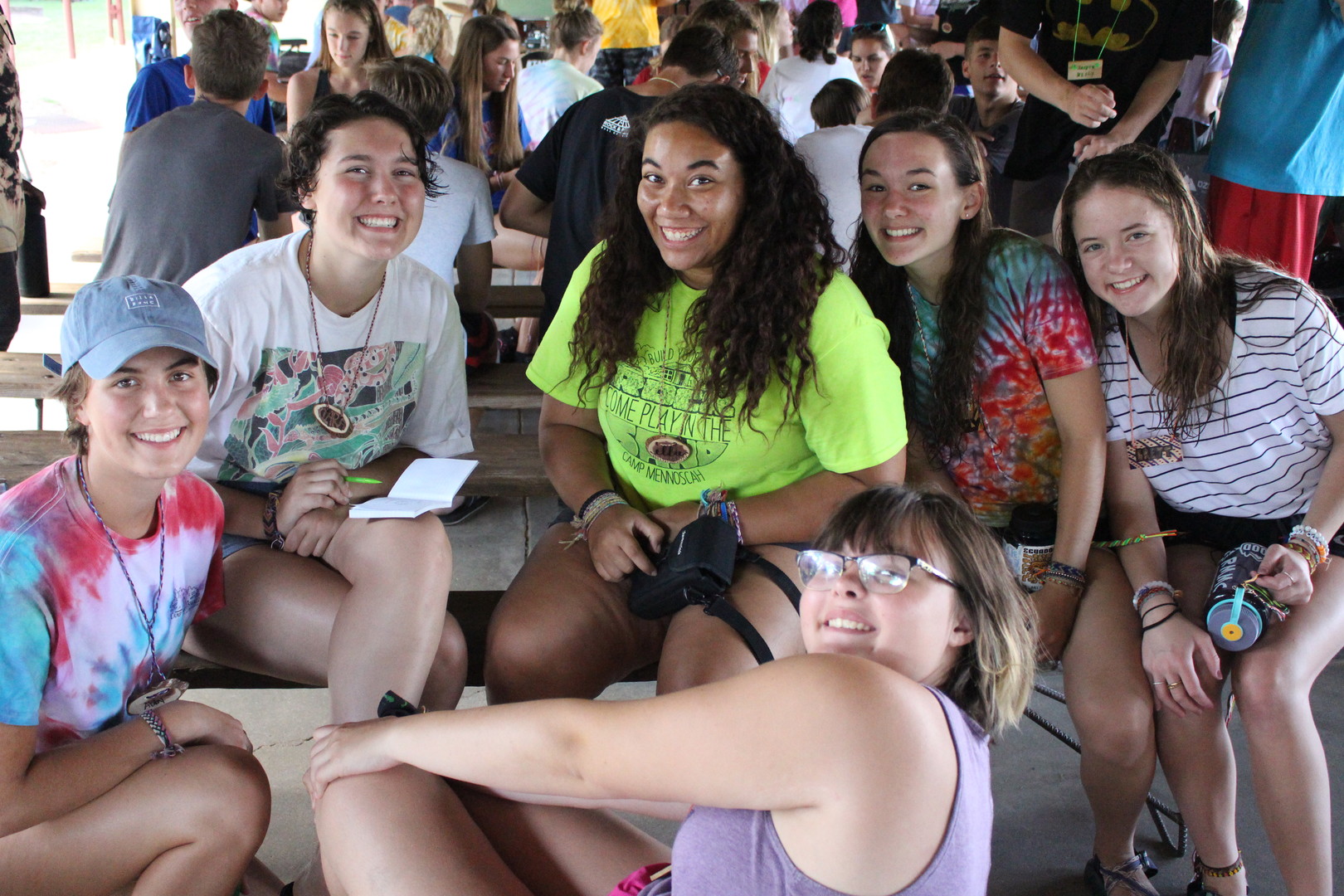 *Youth Camps will be adjusted to fit a pandemic-impacted summer. Activities may be different than in past years. Wearing masks is expected. Camp Mennoscah will revisit the decision to have retreats, events and summer youth camps if government agencies restrict summer youth camps/retreats or a situation arises that is deemed unsafe.
Beginning July 1, any space remaining in this camp will be open to 2022 graduating seniors on a first come basis. Those in this age group should register early on the Senior High Wait List.
Program Directors
Rachel Miller has been involved with Camp Mennoscah every summer in some way, shape or form, ever since she was a 4th grader! Rachel attends Shalom Mennonite Church in Newton. Playing guitar and singing with friends is her favorite past-time. When she is not at camp, she works as a nurse in the ER. Her favorite camp meal is bierocks with BBQ sauce, and her favorite camp dessert is chocolate pudding!
Isaac Entz is a product design engineer for Flint Hills Design in North Newton, KS, but probably spends more time thinking about Ultimate Frisbee or dreaming about DIY project he knows he has no time to complete. The first thing he would do if he won the lottery would be to donate the money needed to build a zipline across the river at Camp Mennoscah. His favorite song is Waddaly Atcha, favorite sport is gowling, favorite meal is verenike casserole, mixed veggies, and cream puffs, and favorite way to eat potatoes is fried with cracklings.
†Pricing is based on usual camp costs and may be adjusted.