Facilities
Bluestem House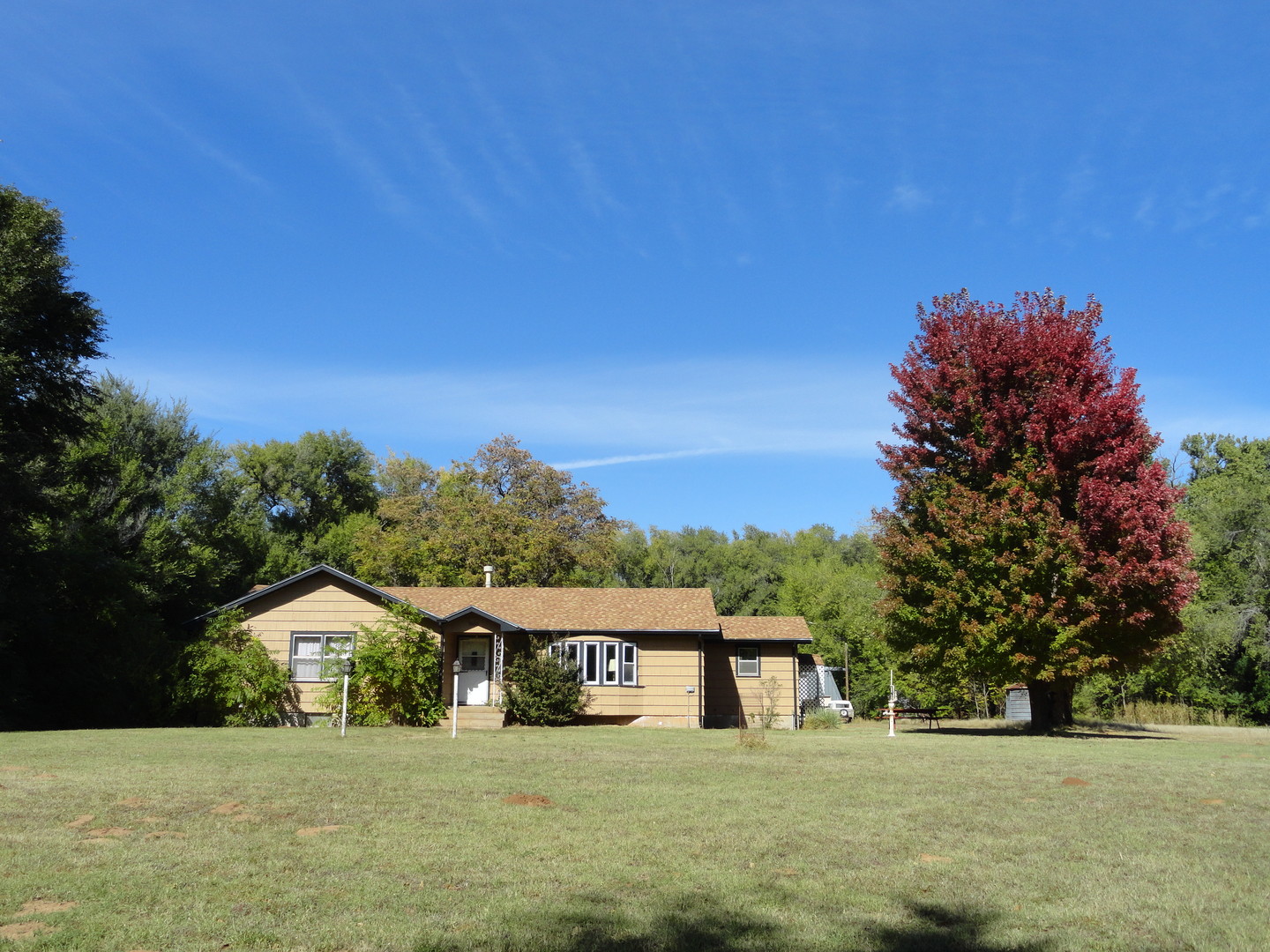 The Bluestem facility allows smaller groups to have a place to themselves. The setting is away from main camp as well, which leads to privacy. It is a fully self contained facility with a fully equipped kitchen, 3 bedrooms upstairs, 2 baths upstairs, a basement area containing: a large recreational space with a kitchenette, 2 bedrooms with bunk beds, and 2 baths. No pets.
Retreat Center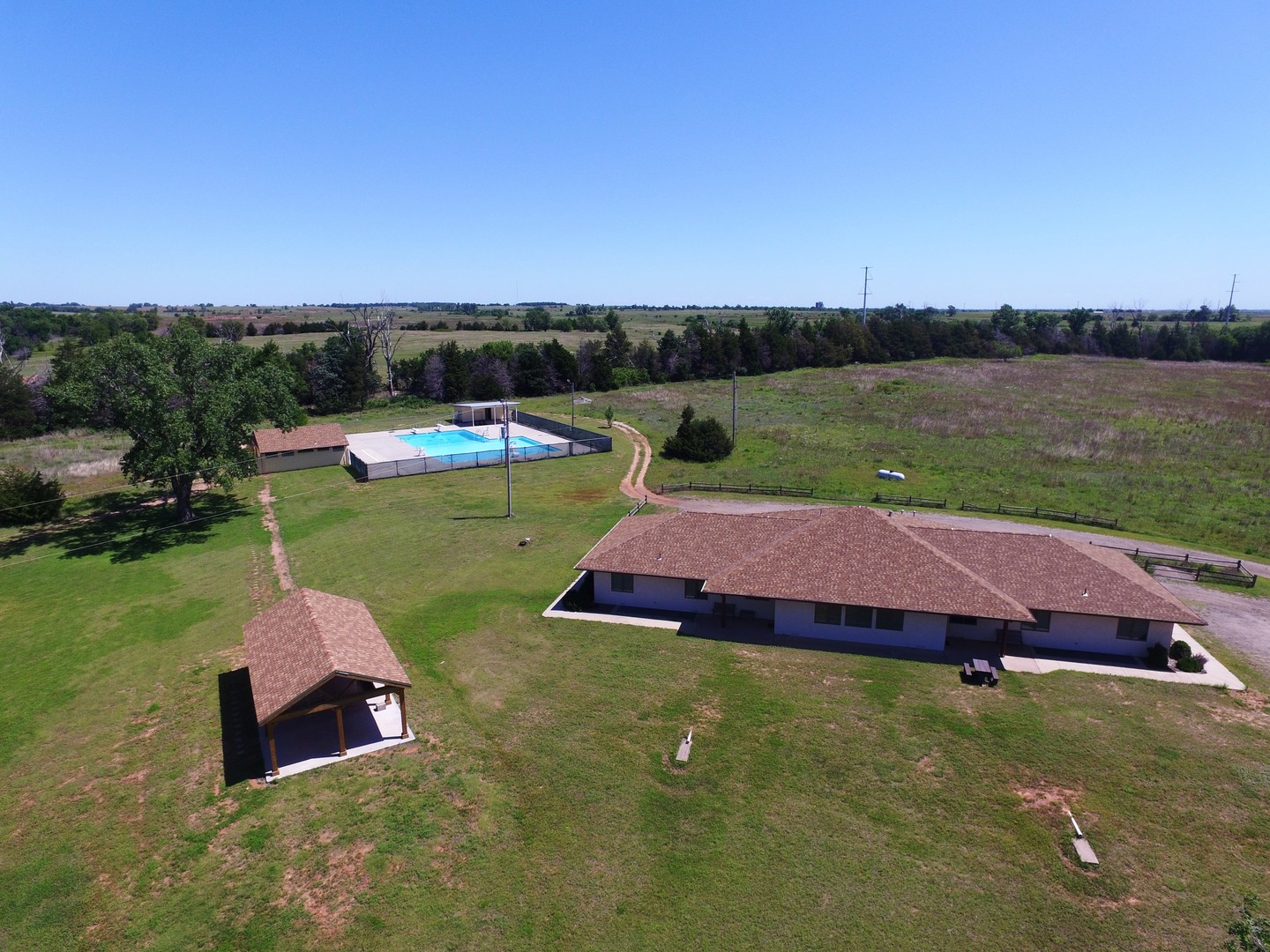 The Retreat Center, a two-level building dedicated in 2001, has 16 bedrooms equipped with heating and air. Lower level rooms are accessible only by stairs. There are 11 rooms with two single beds with bathroom facilities shared between two rooms and 5 rooms with one single and one bunk bed. There is a small, fully equipped kitchen and a lounge area on the ground level and a multipurpose room, which serves as a storm shelter for the camp, on the lower level. Linens (pillow case, flat and fitted sheets), pillow, comforter are provided for each bed. No pets. November 2021: Furnace unit out of order. Space heaters available.
Main Camp
Cabins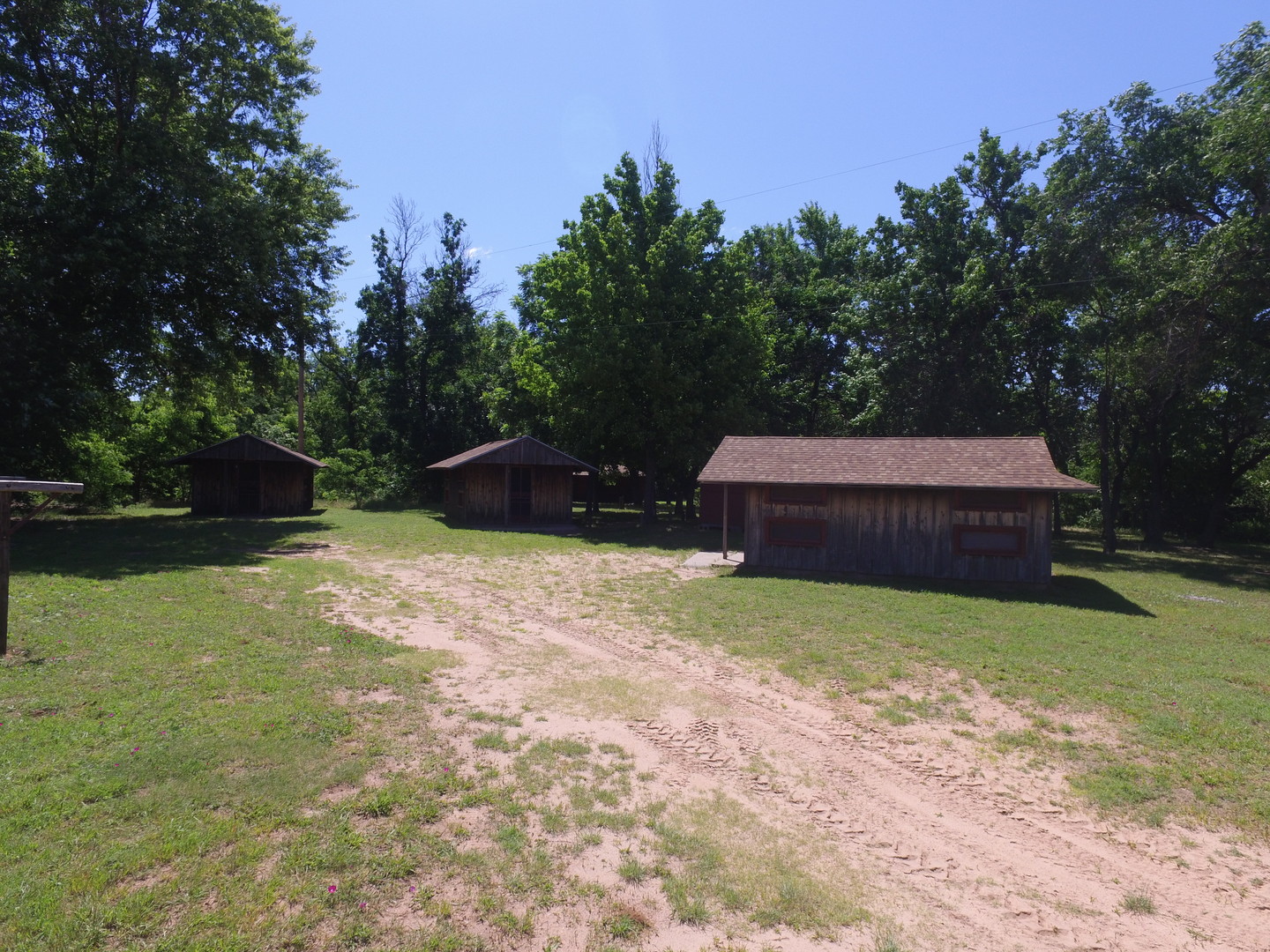 There are 10 cabins (no electricity, no heating/cooling) in the Main Camp area. The rustic cabins are located in two different areas, with 5 in each vicinity, allowing for the separation of sleeping areas. They sleep about 10-12 people each and are closed for the winter, October thru March.
Bath Houses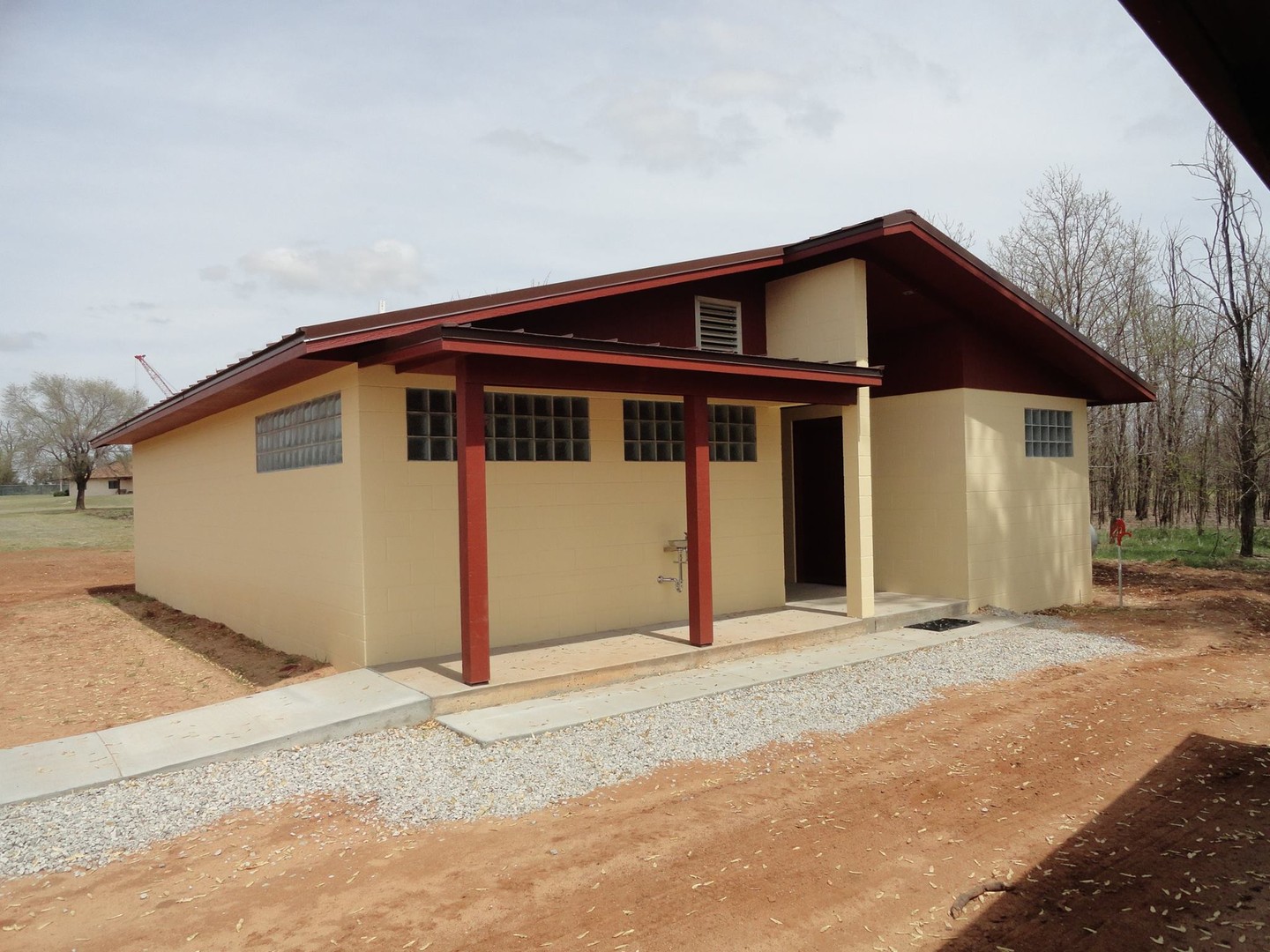 Finished just before the 2016 summer camping season, the new bath houses are available for each group of cabins. They feature men's and women's sides as well as a small family bathroom, each equipped with showers, toilets/urinals, and sinks. The bath houses are closed for the winter, October thru March.
Bunkhouses
The Cottonwood and Sunflower buildings provide additional lodging in the Main Camp area.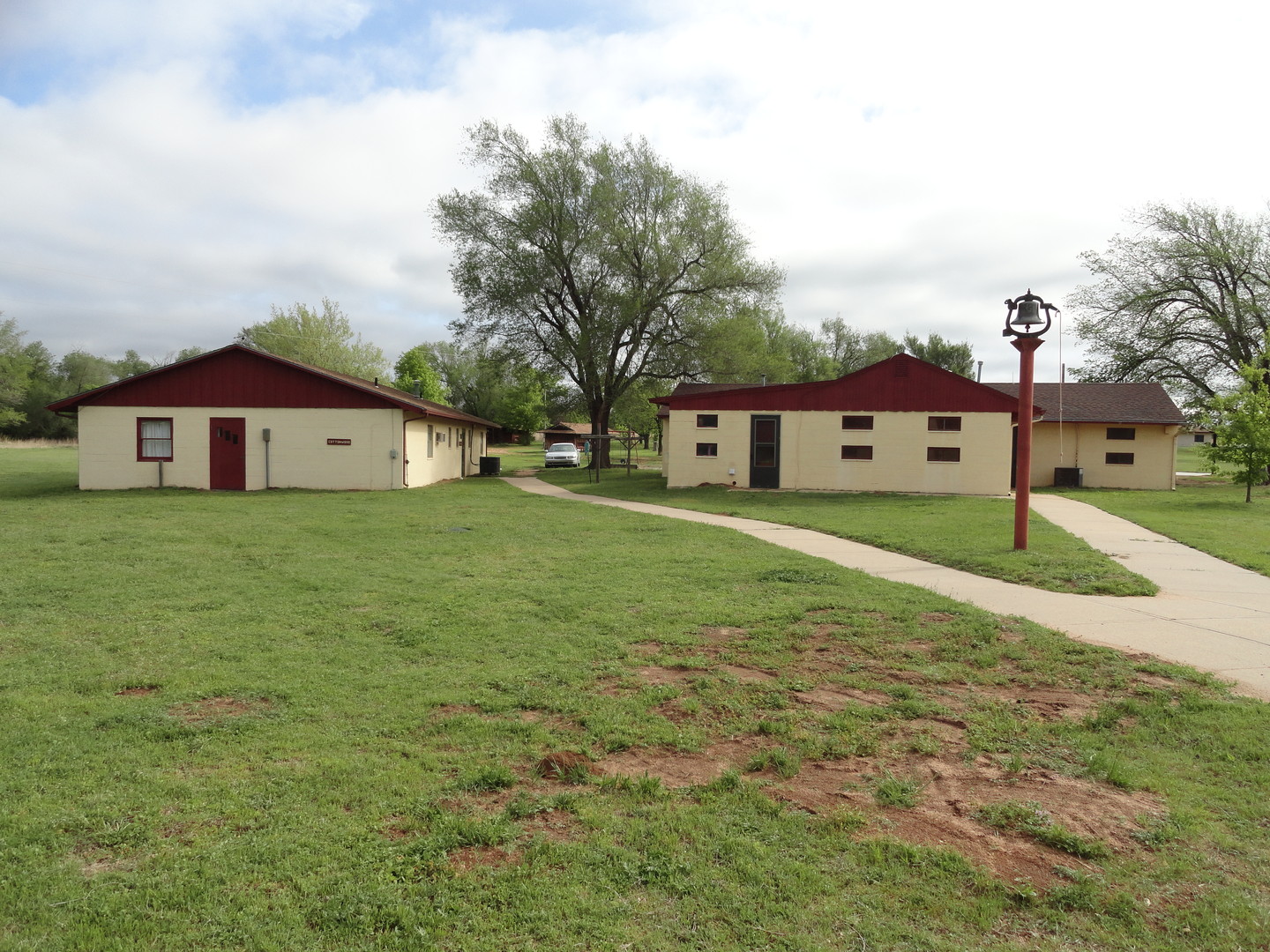 The Sunflower building (right) is centrally heated. There are two rooms, each with 7 upper and 7 lower bunks, and a smaller room with 3 upper bunks, 2 lower bunks, and a double bed. Total number of beds is 33. Bathrooms are located in the building, as is a lounge area. During summer youth camps, June and July, this building is only available on weekends. June 2021-air conditioning unit out of order. Room units provided.
The Cottonwood building (left) is also centrally heated and cooled. Each of the seven rooms has 2-3 beds in a variety of arrangements (bunks, double, single) with a total of approximately 14 beds. There is a lounge area and the nurse's station is located in this building. Cottonwood is not available during summer youth camps, end of May to 2nd week of August.
Shelter House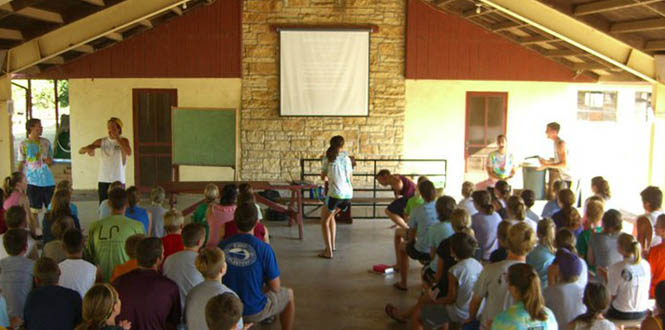 The heart and soul of Camp Mennoscah, our shelter house is where campers and staff gather to eat meals, sing, grow, and play. The shelter house features a fully-equipped kitchen, dining area, large open outdoor shelter, and meeting room.
Pool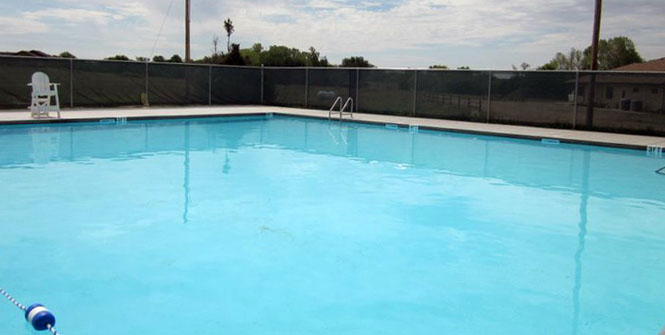 Camp Mennoscah replaced the old, leaky pool with a completely new pool in 2011. The pool is typically open from Memorial Day until mid-September. The pool provides a welcome relief from the Kansas heat in the summer.
Ninnescah River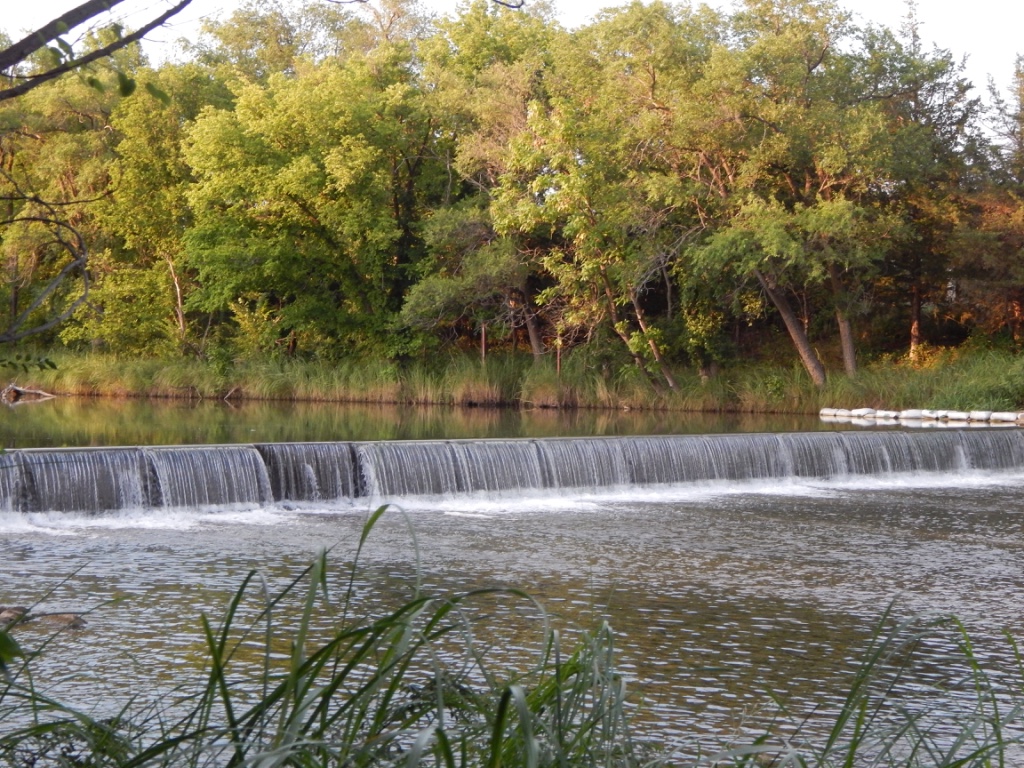 Campers and visitors are able to enjoy true Kansas nature around the Ninnescah river. Swimming/wading, canoeing, and fishing are all available on the river. The dam is removed in late September and is replaced in late March. Canoeing is available only when the dam is in. All state fishing regulations must be followed.
Additional Facilities and Features:
Tent camping areas. RV's allowed, no hook-ups

Basketball court, Disc Golf course, volleyball net, softball area, horseshoe pit, and sports shed with sports equipment

A-frame building (electricity, no heating/cooling) - used for arts and crafts during summer youth camps, and can also be used for meetings and gatherings [

Click to view building]

Campfire area with amphitheater-style seating [

Click to view]