Ways to Give
Camp Mennoscah depends on charitable donations from individuals and organizations to sustain its ministry. By making charitable donations to Camp Mennoscah, you are strengthening its financial foundation so camp can continue to be a place where people of all ages come to renew themselves, their relationships, and their connect with God. Here are some ways you can financially support camp (click on each for more information):
Traditional Donation
Donate Online
Donate to Camp Mennoscah directly from your bank account, using a debit card, or a credit card by clicking the button below! You even have the option to "cover the fees," if you feel led to do so.
Monthly Gifts
Consider including Camp Mennoscah in your monthly budget by giving to camp on a monthly basis. Set up a recurring monthly donation to camp by clicking the "Give to Camp" button above, selecting the "Setup automated giving?" slider, and then selecting a frequency for your donation on the menu that appears. Of course, you can also send cash or a check to camp each month.
Donate Directly
Mail a donation of cash or check to Camp Mennoscah at the following address:
Camp Mennoscah
PO Box 65
Murdock, KS 67111
Wish List
Needs at Camp Mennoscah vary from season to season. Our current needs are located in the Wish List, which care be found by following this link.
Matching Gifts
Many employers sponsor matching gift programs and will match any charitable contributions or made by their employees. Check if your has such a policy, obtain a form, and send it with your contribution. Some employers even match gifts made by retirees and/or spouses.
Rewards Programs
Amazon Smile
Every time you shop at AmazonSmile, 0.5% of your total order will be donated to camp at no cost to you! To support Camp Mennoscah through AmazonSmile:
Note: AmazonSmile is the same Amazon you know. Same products, same prices, same service.
Kroger/Dillons Community Rewards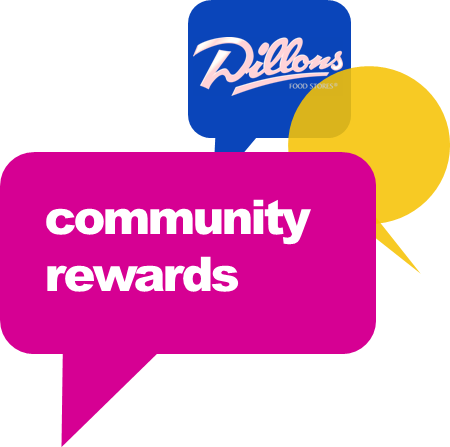 The Kroger Community Rewards program (including Dillons, Bakers, Gerbes, and many more) distributes donations to Camp Mennoscah through purchases made by community rewards members like you, at no cost to you. Enrolling is easy!
Go to a Kroger affiliate website (e.g., https://www.dillons.com/communityrewards)

Sign in or Create an Account using your Plus card

Go to Account Summary page. Click "Enroll" underneath Community Rewards.

Type

VL183

into the search bar, select Camp Mennoscah Association, and click the "Enroll" button.
Now, every time you scan your Plus card and make a purchase (excluding gasoline, alcohol, and tobacco purchases) you start earning a rebate for Camp Mennoscah! recent addition to camp is the community rewards program through Kroger (Dillons, BakersPlus, Gerbes).
Best Choice Save-A-Label Program
Camp Mennoscah can exchange Best Choice UPC labels for cash through the Best Choice Save-a-Label program. Camp earns$0.03 for each Best Choice UPC symbol redeemed! Here's all you need to do:
Mail just the UPC barcode to Camp Mennoscah at the address above, OR

Send labels with someone who is coming to camp, OR

Bring us your labels in person!
Everence MyNeighbor Credit Card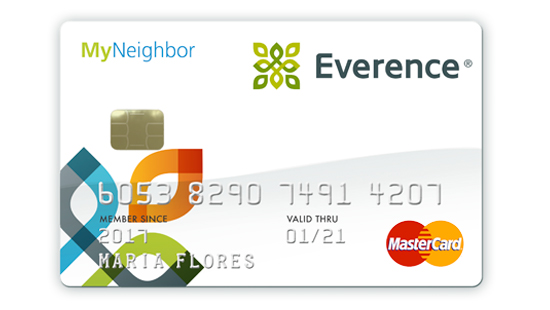 Support Camp Mennoscah every time you go to the grocery store, buy gas, or make any other purchase! With the MyNeighbor credit card from Everence, you can earn donations for us every time you pay with your card. When you selected Camp Mennoscah as the recipient, Everence will donate 1.50% of your transaction amount to camp. You will earn donations from Camp Mennoscah through your normal spending routine!
Learn more and apply at everence.com/MyNeighbor or call (800) 451-5719.
Planned Giving
When you support Camp Mennoscah through the powerful tools of planning giving, your generosity will help camp promote Christian faith development through camps and retreats. Among the benefits, gift plans offer a way to increase your impact, carry out your charitable wishes, and possibly receive tax advantages.
What can you give?
Cash is a common gift, but you can also donate many other assets, sometimes with significant tax advantages. These can include stocks, bonds, mutual funds, real estate, farm commodities, life insurance, IRAs, and other retirement accounts.
What gifts help now?
Required Minimum Distribution (RMD) and IRA Rollover
If you are 70 1/2 or older, the IRS requires you to take a minimum distribution (RMD) from your Individual Retirement Account. By having all or part of your RMD transferred directly to Camp Mennoscah, the portion of your RMD sent to camp is tax exempt.
Donor advised funds
You may donate cash or other assets (see above) to your own donor advised fund. The asset is usually sold and the money is available for distribution to Camp Mennoscah at any time you wish. This tool is particularly advantageous for appreciated assets.
Family endowments
Individuals can give assets, including bequests, to establish a donor advised fund in your family name. It is an alternative to a family foundation. The family decides together about annual charitable contributions, and as a resutl, establishes a legacy of giving.
Charitable lead trusts
This arrangement provides current income from your gifted assets to Camp Mennoscah for a period of time but returns the assets to you or your heirs.
What gifts help later?
Charitable bequest plans
Indicate in your will, or by beneficiary designation, that a portion of your assets should be left as a bequest to Camp Mennoscah. A bequest may simplify your estate and reduce estate and inheritance taxes.
Life Insurance
Give an existing policy or apply for a new one, of which Mennonite Foundation is both owner and beneficiary. Annual premiums can be paid through your donor advised fund and Camp Mennoscah will receive the life insurance proceeds upon your death.
Retained life interest
You give your home or farm while continuing to live on the property for your lifetime. You receive an immediate tax deduction, and the property is sold at your passing, with the proceeds distributed according to your charitable recommendations.
What gifts give back to you?
Gift annuities
You may give cash or securities, and in return, you receive guaranteed lifetime annuity payments at a fixed rate. At the end of your lifetime, the remainder goes to Camp Mennoscah. Immediate or deferred annuities are available.
Charitable remainder trusts
A gift of real estate or securities is received into a trust, converted to cash and invested. You receive income from the trust, and the remainder goes to Camp Mennoscah after you pass away.
Working Together
While you are more than welcome to work with one of the many entities out there who support donor charitable giving options listed above. Gift plans are offered by Everence Charitable Services and administered by Everence Trust Company and/or Mennonite Foundation, a donor-advised foundation that has severed individuals, congregations and institutions since 1952. For more information, contact:
Mitch Stutzman
Everence Stewardship Consultant
mitch.stutzman@everence.com
Toll-free 877-467-7294
316-283-3800 ext 4759
3179 N Main St Ste 1B
North Newton, KS 67117-9004
www.everence.com
Olivia Bartel
Executive Director, Camp Mennoscah
olivia.bartel@campmennoscah.org
620-297-3290
PO Box 65
Murdock, KS 67111
return to top