PreJunior I - Grades 4 & 5 (in the fall 2021)
June 13-17| $210† | Directors: John Regier & Chris Riesen
For those who will be in grades 4 and 5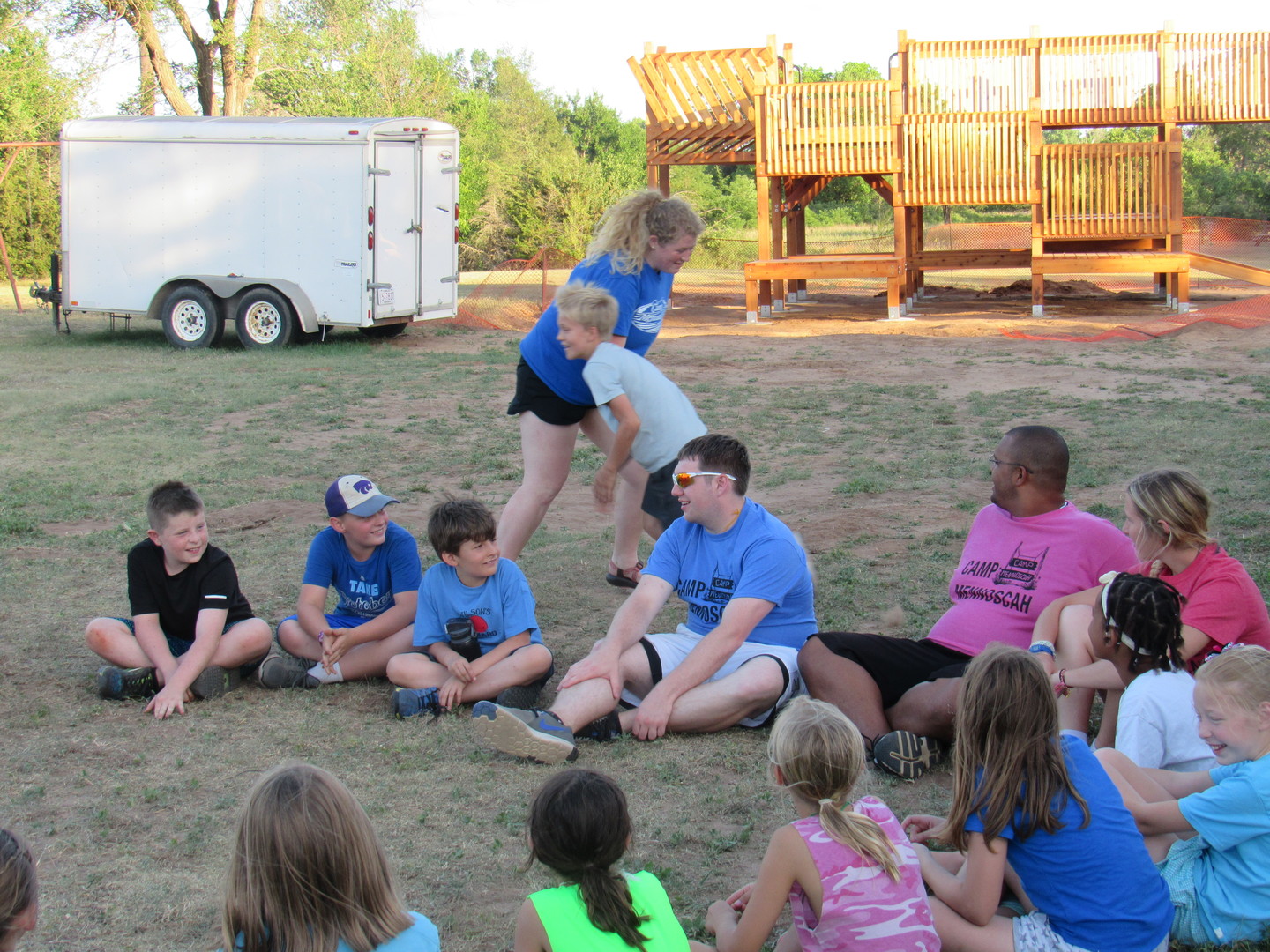 (in the fall of 2021).
*Youth Camps will be adjusted to fit a pandemic-impacted summer. Activities may be different than in past years. Wearing masks is expected. Camp Mennoscah will revisit the decision to have retreats, events and summer youth camps if government agencies restrict summer youth camps/retreats or a situation arises that is deemed unsafe.
Program Directors
John Regier is classically trained in the art of rabble rousing. In his spare time between cracking jokes and firing one line zingers, John works in Nebraska on the family farm teaching steers how to become good T-bones and instructing chickens not to gaggle when they lay eggs. He attended Bethel College, went to foreign countries such as Africa, Costa Rica, and Arkansas but cannot find his diploma anywhere. John has been avid camper, counselor, and staff since the age of 9 and can't help but get ecstatic just thinking about camp.
Chris Riesen is an avid outdoorsy type that spends most of his days farming in the Newton area. His hobbies include amateur bird-watching, gardening, watching superhero movies, and wandering around the thriving metropolis of North Newton walking an energetic border collie named "Rosie." He is positively giddy at the prospect of co-directing another great week of Pre Junior Camp!
†Pricing is based on usual camp costs and may be adjusted.