Annual Meeting 2018
September 23, 2018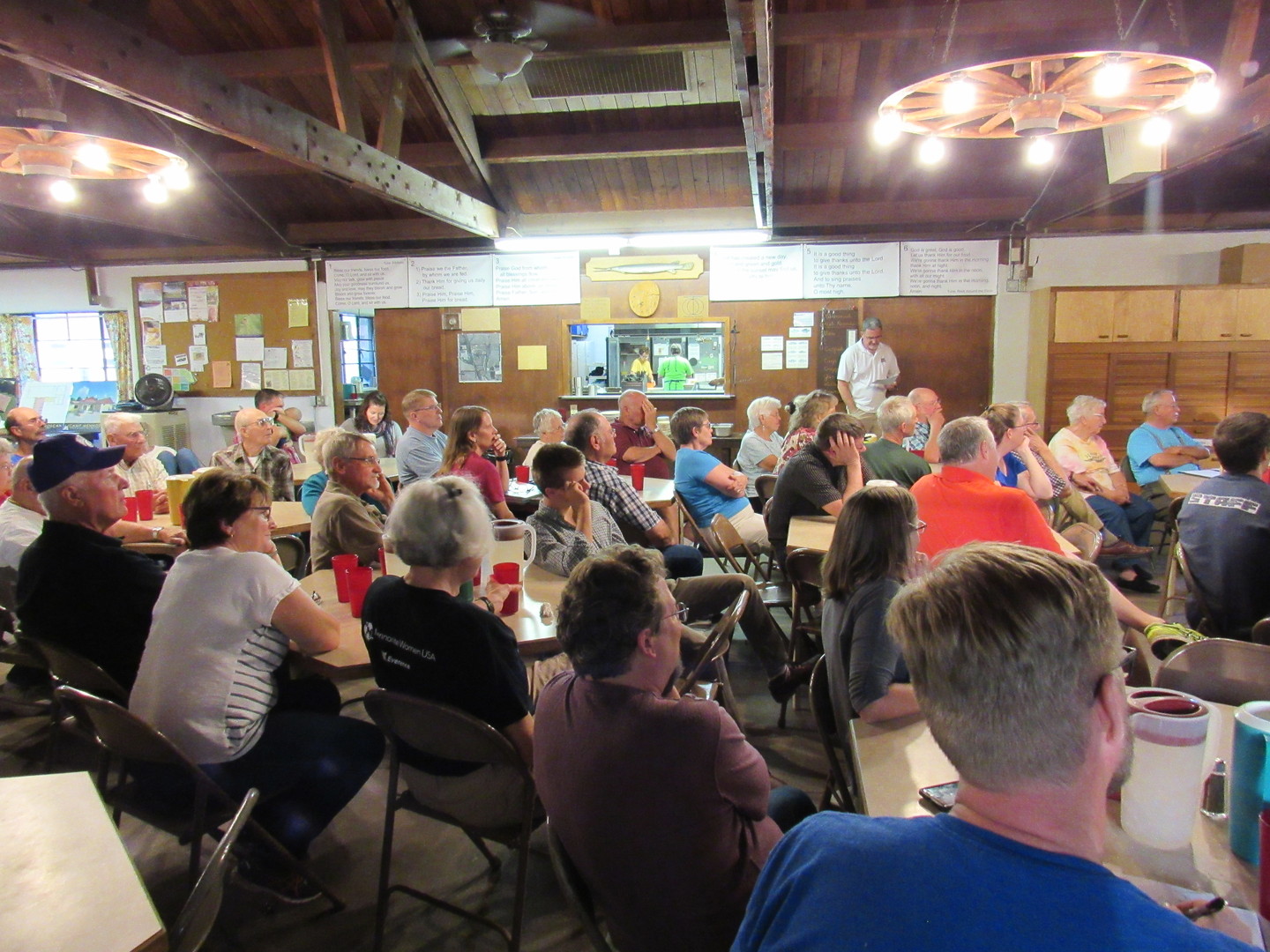 Camp Mennoscah Turns 70!
Come out to camp on Sunday, September 23 as we dedicate The Whale playground and celebrate our 70th Anniversary at the Camp Mennoscah Annual Meeting! All are welcome to attend. Events are part of Work & Play Camp which starts on September 21. Here are some activities we have planned for the celebration and gathering on Sunday:
10:00 a.m. - Sunday morning worship

12:00 p.m. - Lunch

*All Afternoon: River play, fishing, canoeing, disc golf, gowling, other games
3:00 p.m. - Buddy Burners: making pancakes!
5:00 p.m. - Dedication of The Whale playground

5:30 p.m. - Picnic-style BBQ chicken supper, Annual Meeting to follow
- Sign a 70th Anniversary ringer tee for display at camp
- Take home a 70th anniversary commemorative gift!
*These activities not organized or supervised by camp staff/volunteers.