New Playground Structure
The New Whale Playground Is Complete!
Sunday, September 23, 2018 the New Whale Playground was dedicated at Camp Mennoscah prior to the annual meeting. This day marked the culmination of two years of planning, designing, and building the New Whale. We are so thankful for the congregations, adults, and children who contributed time, skills, and donations to support this new playground for camp! Special thanks to Aaron Dyck, the architect who worked with Camp Mennoscah staff on the new design; Brandon Fuqua, the structural engineer who worked with Aaron and camp staff to ensure structural stability; and Jordan Miller, the contractor who volunteered to lead the construction process.
Here are a few specific numbers that show how the New Whale was made possible!
70 Volunteers

905 Volunteer Hours

97 Donors

$41,079 Raised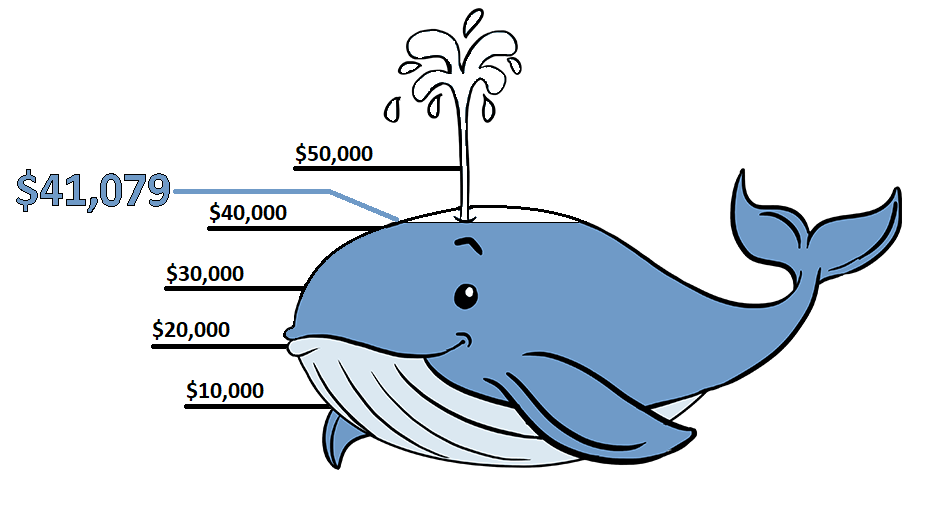 Though $50,000 was our original goal, the amount raised was enough to cover the entire project! Camp Mennoscah could not have completed this huge project without the prayers, volunteer effort, and financial support of our friends. If you contributed to this project in some way, we thank you so very much! Enjoy these pictures of the completed Whale!