Kitchen and Dining Hall Renovations
Kitchen and Dining Hall Renovations
Join us as we enhance the Camp Mennoscah Kitchen, Dining Hall, and Entrance! The Camp Mennoscah dining hall and kitchen have always been a place of gathering. Through these updates, we are seeking to provide space for new meaningful experiences in these areas while also honoring the traditions they have held for many years.

Camp Mennoscah has completed the kitchen and new entrance phases of this project! The covered entrance and new sidewalk provide a clear point of entry into the building, and we now have a shiny, new, and remodeled main camp kitchen that served over 800 campers and staff (over 13,000 meals) over the course of the summer youth camping season!
We have a vision to renovate the dining hall facility and complete the interior of the new entrance and welcome area and will continue working to achieve this goal. The size of the project has grown as we have finalized the details of the renovation, and our fundraising goal has increased to $735,000. We look forward to realizing this vision for Camp Mennoscah's primary place of gathering and fellowship!
Help us fill the pitcher and complete the updates to the dining hall by clicking the "Donate" button above!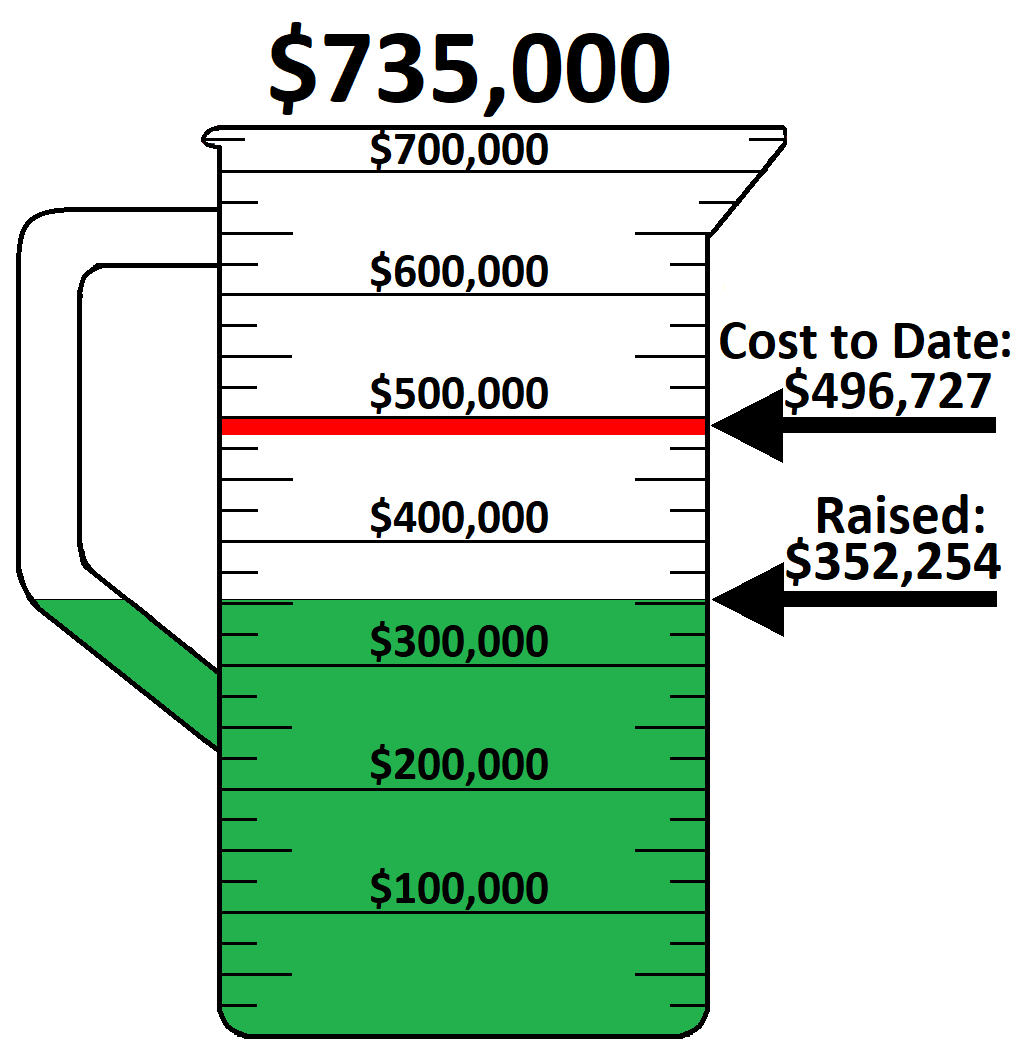 Project Budget
Project
Cost

Total cost-to-date: completed kitchen and new entrance

$497,000

Finish entrance and welcome area

$14,000

Dining Hall updates

$178,000

New tables and chairs

$15,000

22% Contingency (or remaining work)

$31,000

TOTAL
$735,000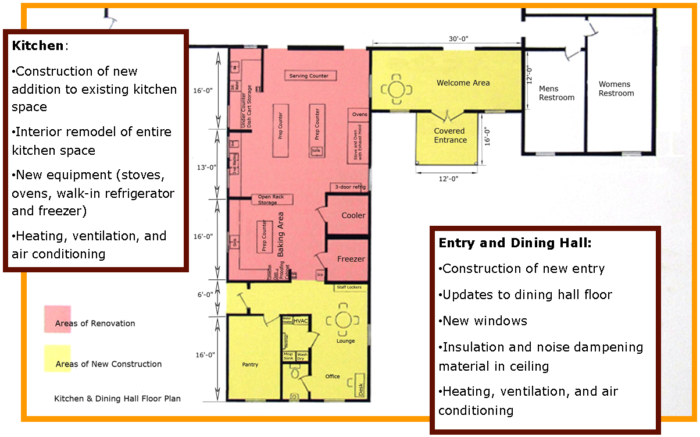 Kitchen and Entrance
Construction of new addition to existing kitchen space

-

completed

Interior remodel of entire kitchen space

-

completed

New equipment (stoves, ovens, walk-in refrigerator and freezer, etc.)

-

completed

Construction of new covered entrance -

completed

Heating, ventilation, and air conditioning

-

completed
Dining Hall
Construction of new welcome area

- in progress

Join north breezeway and dining hall

Install insulation, sound dampening material, and additional lighting

Replace single-pane windows with double-pane windows

Install HVAC ducts and equipment

Smooth and polish concrete floor

New tables and chair for dining hall
How you can be involved!
Donate

to help us reach our funding goal by clicking the "Donate" button at the top of this page.

Volunteer

your time in specific areas during the project. Contact Camp Mennoscah for details.

Share

about the project with family and friends!

Pray that God will be present throughout this project and will bless Camp Mennoscah's ministry through it.