Retirees Relaxation Retreat
Canceled, rescheduling not yet determined
With attention to the safety of all, our Retirees Retreat (scheduled for April 20-22) has been canceled. It has not been determined if the retreat will be rescheduled for a later date. Take a moment over these next weeks, have a personal coffee break, remember a story about Camp Mennoscah, and know we are thinking of you.
Refresh and Renew at Retirees Retreat!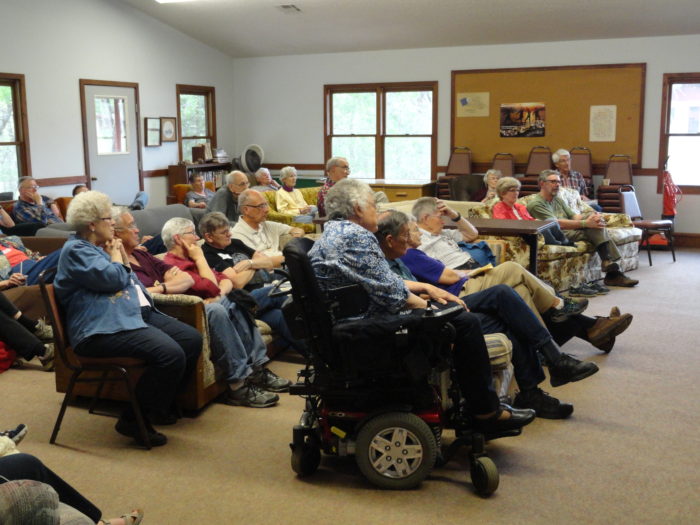 Our theme this year focuses on the interests we have that refresh and renew. We'll hear about travelign in the Ukrains, share botanical knowledge from the Dyck Arboretum, find out what humor, pathos, and passion it has taken to be a pastor and share the word of God in Kansas. Retirees of all ages are invited to join us. Activities include Bible Study, music, presentations and plentiful coffee breaks. Registrations accepted until full. Please pre-register by April 10th. A non-refundable, non-transferable pre-registration fee of $50 per person required. Register online or call us at 620-297-3290 for a brochure.
Registration: 10:30 a.m. Monday
Last Activity: 12:00 p.m. Lunch on Wednesday
Fees: Meals + lodging in Retreat Center – $115 per person
Meals + lodging in Staff/Bunk house – $105 per person
Meals + lodging in your Camper/RV – $95 per person
Partial Event: Monday or Wednesday only: $40 per person
Tuesday only: $50 per person
Tuesday eve meal & activity only: $15 per person
RRR Brochure will be posted when it is available.